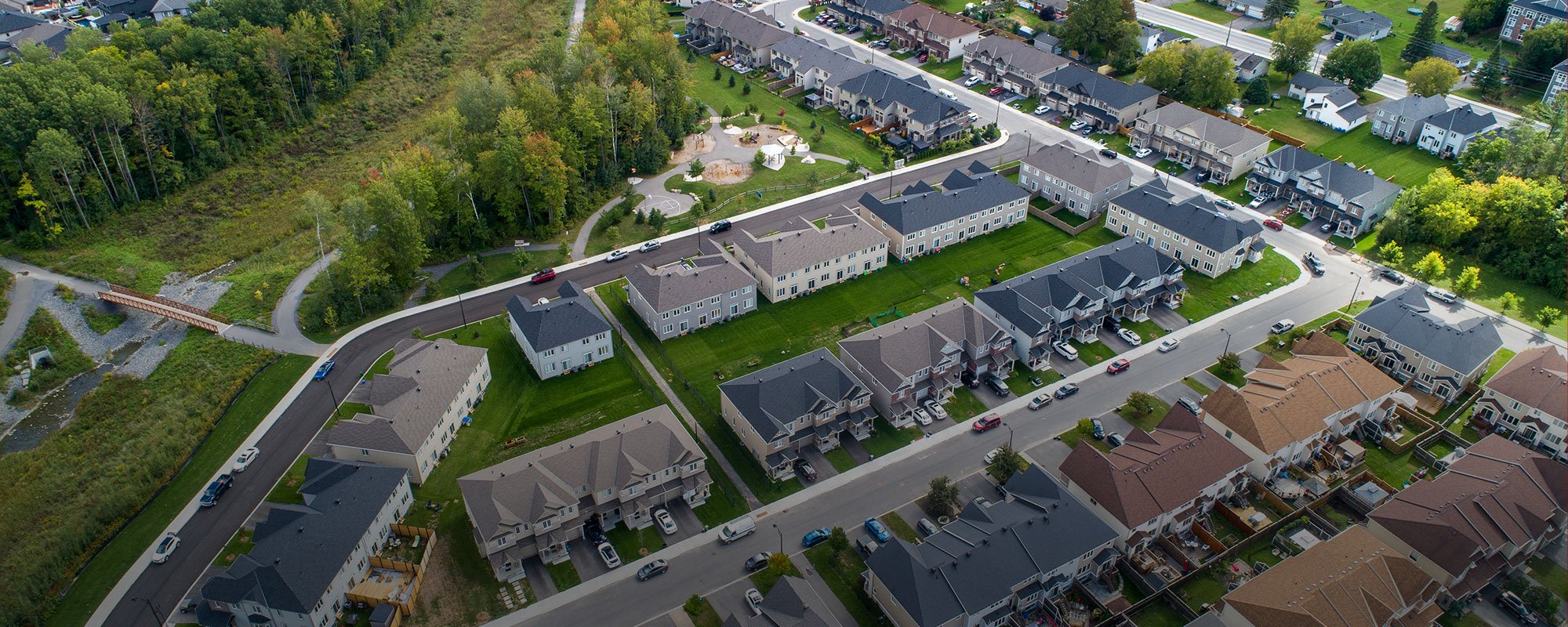 History and Philosophy
Since 1966, Glenview has been one of Ottawa's most established and respected owners, builders, and managers of commercial and residential real estate. In 2012, we introduced Glenview Homes with the launch of Monahan Landing, our first master-planned community in Kanata. With decades of hands-on experience in Ottawa real estate, a deep understanding of buyer needs and preferences, and a passion for inspired architecture and design, we've built successful communities in many of the National Capital Region's most desirable neighbourhoods, including Barrhaven, Orleans, Kanata, and Kemptville.
As a family-run, new home builder with several highly recognized, industry-leading professionals and elite trade craftsmen, we're focused on building better homes, and we prioritize quality over quantity. From discerning site selection to attractive streetscape design to carefully curated, premium standard finishes and features in every home, we take a thoughtful approach to homebuilding that's centred on the needs of today's homeowners.
Our homeowner-first approach is organized around three philosophical pillars.
OUR EXPERT TEAM
We're a diverse team of high performers with a real love for what we do. Guided by our extensive hands-on experience, in-depth knowledge of buyer preferences, and passion for both people and home design, we take a carefully curated approach to homebuilding that's focused on helping people live better. From smart layouts to premium standard features to more authentic, attractive streetscapes, our homeowners Start with More.