Honey Do: Fall Home Maintenance Checklist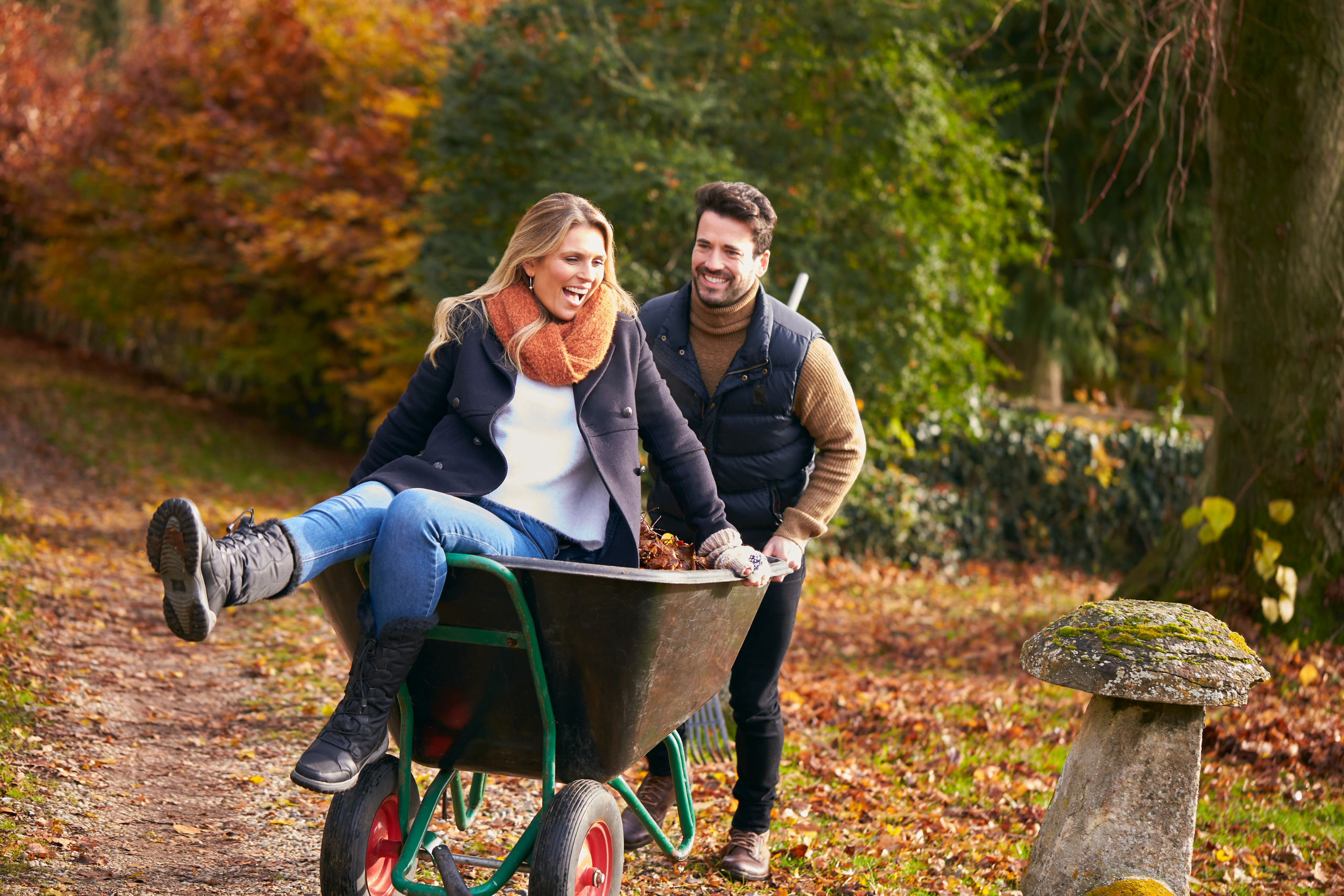 Fall has arrived and life is gourd! Like us, you're probably excited to rock your favourite flannels, spend cool nights by the fire, and open the windows to let in the crisp fall air. This season is full of pumpkin spice and everything nice, but there's also a lot to do around the house before winter sets in. Let's start inside.
Service the Furnace
Avoid surprises when the weather gets cold by having your furnace serviced at least once a year. The fall is a great time to do this! During your annual maintenance appointment, a technician will perform a thorough examination and cleaning of the parts that commonly malfunction including the air filter, fan, pilot light, and the heat exchanger. This is also the perfect time to change out your filter.
Garage Goals
We know, we know, organizing the garage is a dreaded task that most of us leave on the to-do list for as long as possible, but with winter fast approaching, it is time to buckle down and get down to business. To make sure you have space to store your vehicle for the season it's time to sort all your bins, put away your gardening and lawn care equipment, and hang up the bikes.
Ring The Alarm
Fall is here and it is time to test your smoke and carbon monoxide alarms. When you click the test button the alarm should sound. If it's a battery-powered alarm and doesn't sound off, change the battery, and retest it. If it's a hardwired unit and doesn't work, replace it immediately. Smoke detectors are only good for 10 years, so if your detector is 10 years old or more, or yours doesn't have a date code, replace it now, even if it passed the button test.
Get Equipped for Winter
Winter is coming. That's right, we said it! Fall is the time of year to ensure you are all set for the cold, dark weather. Having all the right equipment is your first step. Got a shovel? Check. How about salt? Good. Finally, if you have a snowblower make sure it's in working order before the snow falls. Oh, and while you're at it, why not book your winter tire appointment too!
Moving on outside.
Get Your Mind in the Gutter
Gutter cleaning is an essential task for home improvement. Having clean gutters not only improves the look of your home but also prevents water damage, freezing concerns and pest infiltration. You can either hire someone to do the job or do it yourself. If you choose to go for the DIY method, remember to stay safe!
Raise the Roof
Your roof should be inspected twice a year, once in late spring and again in the fall. That means it's time! Brace for the chillier months ahead by completing these essential roof maintenance tasks.
Inspect the roof flashing for faults or damage.
Replace old, worn, or broken shingles.
Trim the trees around the perimeter of your home.
Clean and inspect your gutters.
Lawn & Garden
You may think your lawn and garden maintenance are behind you with summer in the rearview, but there's still work to be done. It's time to prepare your equipment for storage after you've completed all your last tasks that is. This includes mowing, aerating, fertilizing, and weeding your lawn, cutting back flora, and wrapping any bushes for the long winter ahead.
Water Wind Down
Ice, ice, baby. Freezing temperatures are just around the corner, and that means it is time to drain your garden hoses and remove them from the faucets. Plus, you'll need to turn off all your exterior water taps.
Patio Shut Down
The final task on your fall to-do list is to store all your patio furniture and shut down your BBQ. Decide whether you're keeping your patio set in storage or if you're covering it with tarps outside. As for your grill, once you are done cleaning it, keep the propane tank connected (but shut off) and put a protective cover over it.
And that is that. It may seem daunting, but it is vital to complete all of these tasks to protect your most precious asset over the winter months.