The Grand SAM | 2022 SAM Award Winner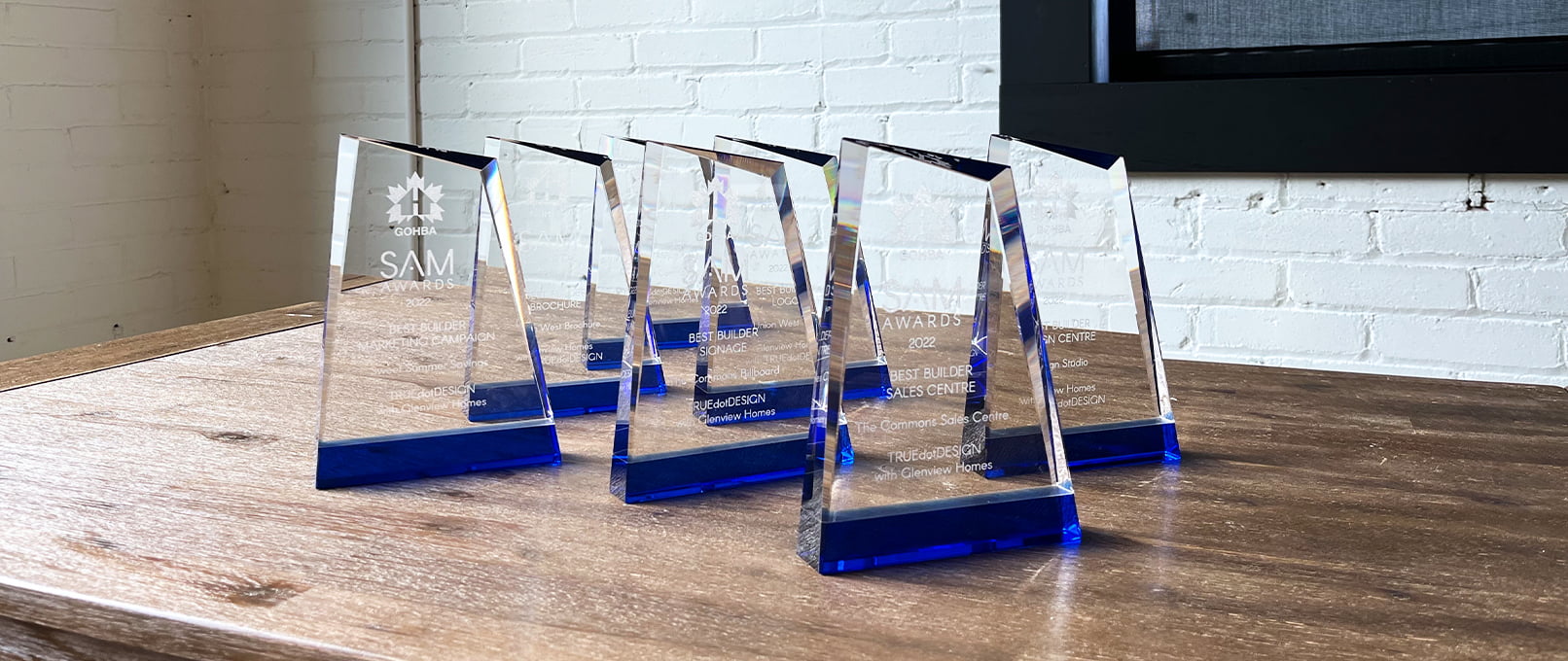 On Wednesday, November 23rd, the Glenview team attended the 38th Annual Greater Ottawa Home Builders' Association's Sales + Marketing Awards at the Infinity Centre. The SAMs recognize excellence and innovation in the sales and marketing initiatives of Ottawa's new home communities. This is the first time this event was held back in person since before the pandemic.
We were absolutely thrilled to take home seven trophies that day – AND the Grand SAM Award, which is given to the builder with the best showing of the day. A total of eight!
"This was an exciting day for the Glenview team," says Director of Sales and Marketing Mirjana Opat. "We are honoured for the recognition at the Sales and Marketing Awards, and we are grateful to have found a solid partnership with TRUEdotDESIGN." – Quote from Anita Murray's event wrap-up article, "2022 SAM Awards".
Thank you again to the judges and to GOHBA for this incredible honour!
Winning categories at the 2022 SAM Awards include:
Best Builder Digital Display Ad
Glenview Homes & TRUEdotDESIGN, Union West
Best Builder Logo
Glenview Homes & TRUEdotDESIGN, Union West
Best Builder Signage
Glenview Homes & TRUEdotDESIGN, The Commons
Best Builder Brochure
Glenview Homes & TRUEdotDESIGN, Union West
Best Builder Marketing Campaign
Glenview Homes & TRUEdotDESIGN
Best Builder Sales Centre
Glenview Homes & TRUEdotDESIGN, The Commons
Best Builder Design Centre
Glenview Homes & TRUEdotDESIGN