TREND FORECASTING FOR SPRING: YOUR HOME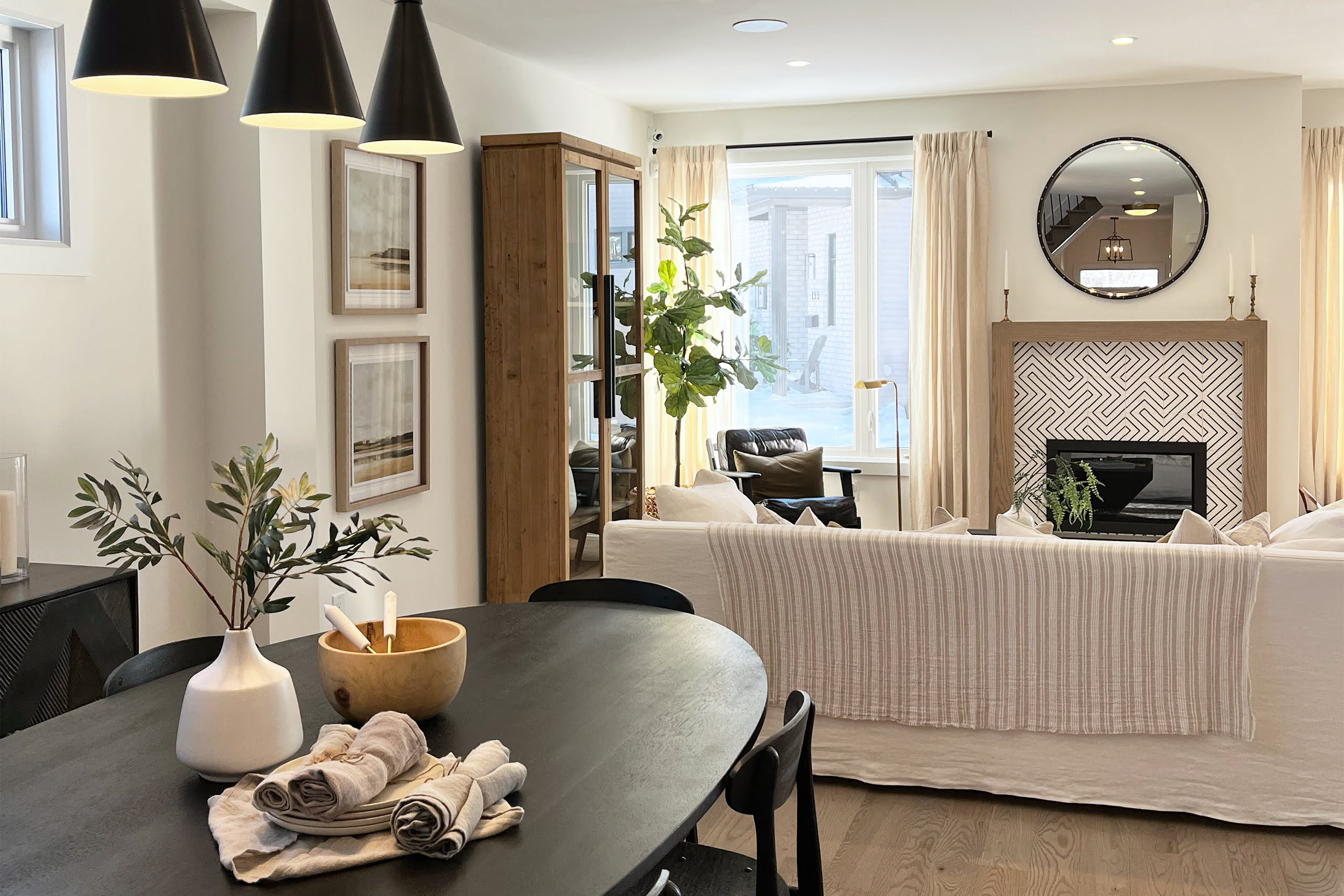 Spring is a lovely reminder of how beautiful change can be, and change is really something that should be embraced all year long. As home builders, we are passionate about stylish, functional homes that consistently adapt to the way we know homeowners want to live – this means we are always adding, editing and adjusting our new home designs and floorplans to embrace new ideas and actively embrace change.
When you purchase a Glenview home, you get to work with our talented in-house Design Consultant from our Design Studio who guides you through the process of personalizing your new home. Nichole is one of our Consultants, with years of experience working in interior design, she's always watching for the latest trends and styles every season – helping our homeowners create spaces unlike any other.
With spring in full bloom, Nichole has been getting lots of questions from her homeowners, so she wanted to share some of her favourite spring design trends that we're starting to see emerge for 2023.
Natural Elements – Natural elements are stepping into the spotlight for spring maximizing sunlight, plants, and natural fibers in your home space. In choosing your finishings, you might consider going with lighter wide plank flooring, as well as warm cabinets in tones of brown and natural wood. Handmade elements are something that can be introduced without a huge expense but are a great way of finishing your home by choosing vases in creamy pottery, wooded items like branches, pops of greenery or blooms, macrame wall hangings, earthly or floral wallpapers – these are all great ways to add interest to your walls without a huge commitment.
Curves and Arches – Trending on Instagram and within the latest pages of Architecture Digest, you have probably seen a lot more curved archways in home design. Designer tip: if it's not an option to incorporate a curve into your current space and you want to still take part in this trend, you can always work with curved pieces of furniture including mirrors, chairs, couches, and other décor items.
Earth and Jewel Tones – Always a classic go-to selection for tiles, statement walls and accents, blacks, browns and natural woods, but now we're even seeing bolder jewel colour options emerging including tones of greens, pinks, and blues.
Marble – A trend that has continued in popularity on countertops and floors, but now is also being incorporated with warmer tones of cabinetry adding both elegance and warmth to the space.
Patterned Tiles – Also still going strong, patterned tiles are being added to backsplashes, powder rooms or smaller rooms to add a visual pop of colour and interest without over-committing.
Always important to note, trends are not necessarily for everyone. As humans, we tend to be creatures of habit and find comfort in our own styles and know what we can live with. White or grey kitchens may not be the trend, as they say, but still very popular in new home construction and white kitchens are classics that many can live with longer than the trends they are seeing.
At Glenview Homes, our unique collection of homes feature a variety of floorplan options for any lifestyle. With homes available in Ottawa's most highly desirable locations, Barrhaven, Orleans and coming soon to Stittsville, we have master-planned communities with convenient access to all the amenities we know you're looking for.