Your Best Life in Stittsville | SUCCESSION COURT IS NOW OPEN!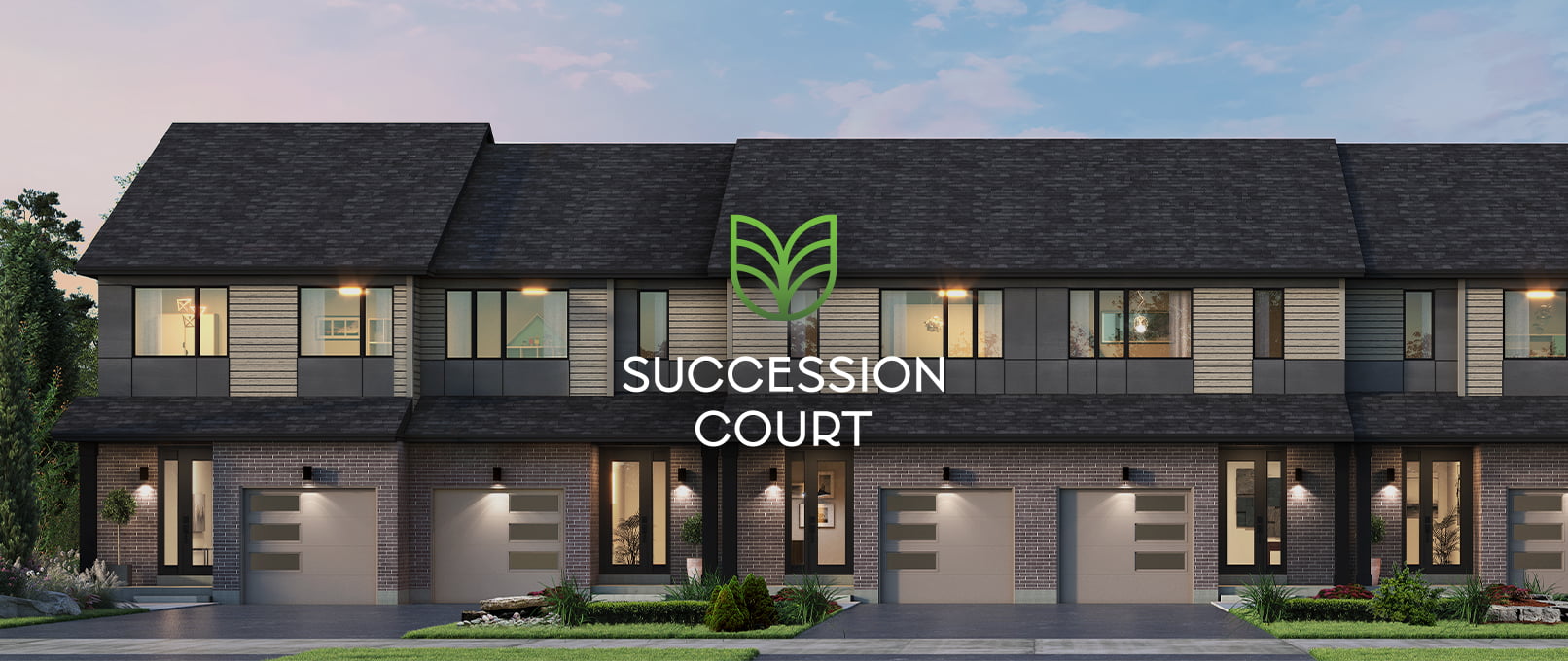 We're proud to announce that Succession Court is now selling! Doors to the Sales Centre were opened as we welcomed many interested buyers in a Grand Opening event on Saturday, September 23rd.
Layouts That Enhance the Everyday
Succession Court is a new community in Stittsville that will feature all-new executive townhome designs created with modern aesthetics in mind. Knowing what homeowners are looking for in today's market, our team developed townhome designs in both 3-bedroom and 4-bedroom layouts, offering clean lines and sophisticated finishes.
All of our Glenview communities offer sleek and sophisticated finishes, and Succession Court is no exception. Our smart and stylish features go above and beyond, providing high-end options that most builders only offer as upgrades. It's all about the little things that set us apart from the rest!
The Collections
With Succession Court, we were excited to partner with the visionary design collective West of Main. Their team of designers curated three gorgeous, contemporary collections for interior finishes, each with very distinct styles. "The Collections" have been created to remove the stress that can come from having to pick each of the finishes; West of Main's innovative team has designed each collection to stay on the cutting edge of what is new and exciting in home design.
Where Life Happens
A community radiating with charm, Stittsville truly has it all. Strategically located close to the best shopping, restaurants, schools, and parks in Ottawa West, Succession Court will be home to those looking for the perfect combination of convenience and quality living. Over the last few years, Stittsville has been expanding rapidly, as more and more homeowners become enamoured with the lifestyle it provides – a community that offers urban appeal with a small-town feel.
Purchasers can expect to see construction begin in soon with first closings set for summer of 2024.
Want to learn more? Reach out to our New Home Sales Consultant for details or visit our Sales Centre and Model Homes at 41 Deerfox Drive.